Welcome to Peoples Benefit Alliance!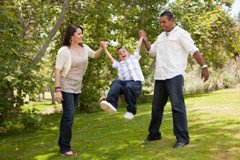 We strive to provide educational information and access to goods, services and discounts that benefit all members and their immediate family.
We are particularly focused on Veterans and we will also support causes that will positively affect veterans lives.
PBA leverages the collective purchasing power of our Membership to provide a wide range of discounts, services and resources that are normally available only to large corporations. The benefits and privileges of PBA Membership are specially selected to meet the unique needs of our Members and they can't be replicated at the same price in the open market.
Business Services
PBA offers important business benefits and resources to help get the job done on time and under budget
Lifestyle Services
For Members who are cost-conscious consumers, PBA provides money-saving discounts on everyday items to help make any household budget go further
Health Services
For Members who are concerned about their health and well-being, PBA delivers a wide variety of medical, fitness and therapeutic resources to help every Member look and feel their best
Peoples Benefit Alliance is focused on enhancing three key areas of your life - your career, your personal life and your general health - by removing the financial and knowledge hurdles you face every day. We encourage you to begin using your PBA benefits today and discover the difference they can make for you.
Sampling of Benefits
Auto Rental Discounts
Auto Buying Network
Child I.D. Card Services
Discounts on HP Computers and more
Emergency Medical Card
Floral Discounts
Hotel Savings
Office Supply Discount
Travel Assistance Plan
UPS discounts
Vitamin Discount